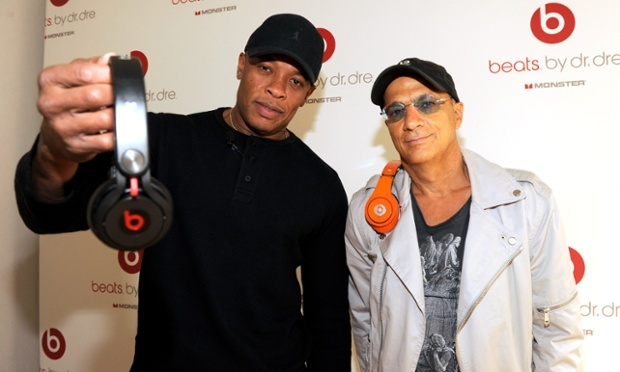 Why are Apple's music streaming plans arousing the interest of regulators?
The Beats Music relaunch is coming this summer, but the possible impact its presence on iTunes will have on rivals like Spotify is sparking anti-competition questions
The rules of lazy journalism dictate that Apple's upcoming relaunch of its Beats Music streaming service be referred to as a "Spotify killer". But the company's reportedly murderous intentions towards that rival may be landing it in hot water with regulators.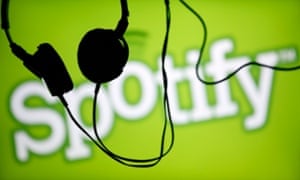 The European commission, US Department of Justice and Federal Trade Commission are all reportedly asking questions about Apple's plans for the relaunch, which is expected to be announced during the keynote at its worldwide developers conference (WWDC) event on 8 June.
Like Spotify, it will be an "on-demand" streaming music service – you play whatever you like from its catalogue in whatever order you want – although in Apple's case it's likely to be subscription-only rather than also having a Spotify-style free version funded by advertising.
Apple has been preparing for the relaunch for some time: it first got into streaming music in 2013 with iTunes Radio, a non-on-demand service, and then bought Beats Music's parent company Beats Electronics for $3bn (£1.9bn) the following year.
ADVERTISING
It has since poached BBC Radio 1 DJ Zane Lowe to work on the latter's relaunch, while negotiating with music labels and publishers for the necessary licensing deals, and buying the startup behind music analytics startup MusicMetric. The relaunch is expected to ditch the Beats Music brand in favour of iTunes.
Why are regulators getting involved, though? Here's a primer on the issues that the EC, DoJ and FTC are likely to be poking their noses into.
Who is investigating Apple?
In April, the New York Post reported that the European commission on competition has sent questionnaires to several labels and rival streaming services asking them for details about Apple's plans, and existing relationships between labels and rivals.
Apple's plan to beat Spotify: push Beats Music to every iPhone and iPad
Read more
"There is concern in the industry that Apple, with its enormous market share and distribution power and what it can do in terms of pricing and promotion can have an unfair competitive advantage," claimed one of the Post's sources.
Early in May, technology site The Verge claimed that the US Department of Justice and the Federal Trade Commission were both "looking closely into Apple's business practices" around streaming music, suggesting that interviews with music industry executives were already underway.
"Apple has been using its considerable power in the music industry to stop the music labels from renewing Spotify's license to stream music through its free tier," claimed its report, which also alleged that Apple had offered to pay major label Universal Music a fee "if the label stopped allowing its songs on YouTube".
Most recently, Bloomberg published a similar report focusing on the FTC's investigation "looking at whether Apple is using its position as the largest seller of music downloads through its iTunes store to put rival music services like Spotify Ltd. at a disadvantage".
80% of Spotify's paying subscribers started off as free users. Facebook Twitter Pinterest
80% of Spotify's paying subscribers started off as free users. Photograph: DADO RUVIC/REUTERS
What are the complaints?
Broadly speaking, there are three main issues that the regulators are thought to be looking at. First: the question of whether it is persuading music labels to cripple the business model of Spotify specifically, by restricting or even removing its free, on-demand tier.
Cripple? Yes. Spotify currently has 60m active users, including 15mi paying subscribers – and it has said publicly that 80% of the latter started off as free users. If its free tier goes, so does its main funnel for paying customers, meaning it will have to find a new strategy just as its biggest rival yet launches.
Could Apple's iTunes add 75m paying subscribers to music streaming market?
Read more
What's the obvious alternative to a free, on-demand tier as a way to get people to pay for streaming music? Preloading an app on hundreds of millions of smartphones with a free trial, and an easy way to pay when it ends. The company in prime position to do that certainly isn't Spotify.
Advertisement
The second area for investigation concerns exclusivity: reports that Apple is in talks with a number of major musicians to make their new music exclusive to its service, and thus not available on Spotify and other rivals – for a time, at least.
The third area concerns Apple's App Store. A follow-up report from The Verge noted that those rivals allow their iOS users to pay for their monthly subscriptions as in-app purchases – which under Apple's rules, mean it takes a 30% share of the payments.
That, in turn, means the streaming services either have to raise their monthly price (for example from $9.99 to $12.99) to make the same money from an iOS subscriber, or put up with Apple's share. As an in-house service relaunched Beats Music will face no such dilemma.
"I get that there's some administrative burden so they should get some kind of fee, but 30% is fucking bullshit," one source told the site. "They control iOS to give themselves a price advantage," added another.